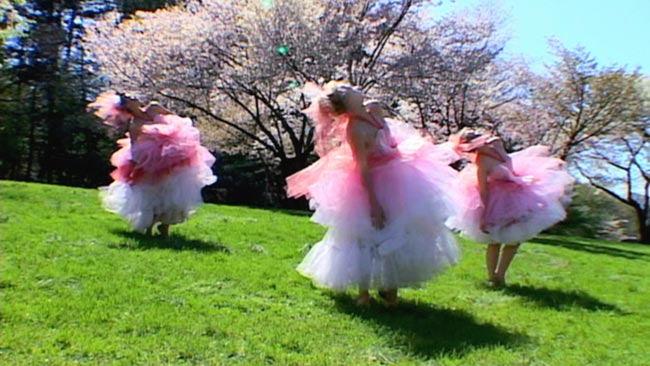 OFFICIAL SELECTION
Remi Award/Experimental Category - 2009 Worldfest, Houston, USA
Rhode Island International Film Festival, Providence, USA
Mostra Internacional de Videodança de São Carlos, Brazil
2010 Festival de Videodanza, Chile
International Video Dance Festival of Burgundy, Le Breuil, France
Athens Video Dance Project 2010, Athens,Greece
Dance Camera Istanbul, Istanbul, Turkey
2010 Videoformes, Clermont-Ferrand, France
FI:AF Crossing The Line Festival, New York, USA
Festival Internacional deVideodanza del Uruguay, Montevideo,Uruguay
Visionfest 09, New York, USA
ReelHeART International Film Festival, Toronto, Canada
Montage Video Dance Festival, Johannesburg, South Africa
Napolidanza - Il Coreografo Elettronico 2009, Napoli, Italy
SHOOT Dance for Screen Festival, Stockholm, Sweden
Salento Finibus Terrae Festival, San Vito dei Normanni, Italy
EDIT 2008 4th International Dance Film Festival, Budapest, Hungary
2009 JOMBA! Dance on Screen, Durban, South Africa
Wallpaper Dance Film Festival, Trieste, Italy
FRAME Research 1st Edition, Porto, Portugal

| | |
| --- | --- |
| Choreographer: | Nadine Helstroffer |
| Filmmaker: | John Bush |
| Editors: | Brent Felker, Dónal Ó'Céilleachair |
| Music: | Colleen |
| Dancers: | Patti Bradshaw, Celeste Hastings, Nadine Helstroffer |

ZEPHYR is part of a series of four short dance films shot by John Bush and choreographed by Nadine Helstroffer, each corresponding to a season, shot outdoors in New York City and environs, portraying dance as urban pilgrimage.

ZEPHYR is a five-minute dance film shot in spring during the blossoming of cherry trees. Dance and environment rise together in a vision of luminous transience where the flow of the dancers, the play of the light and the touch of the wind permeate each other. Covered with white and pink tulle, three dancers reverberate with the exuberance of spring blossoms and the playfulness of the wind.
The music, tranquil yet lyrical, comes from the album "The Golden Morning Breaks" by French composer Colleen (aka Cécile Schott). This piece, played only with acoustic instruments, combines playful chimes, droning guitar and keyboards into a delicate soundscape of waves and textures. The melody glistens with the light of spring time.

Photographed in shimmering light, ZEPHYR yields a unique moment in the natural life of a great city - radiant in its fleeting passage while reflecting our own evanescence. Like the season of spring, at times giddy, at times poignant, this surreal take on spring is suffused with universal themes celebrating the impermanence, radiance and fluidity of being - the elusiveness of it all within the precious gift of each moment.

A pre-release screening of ZEPHYR opened 2 dance performance evenings sponsored by the New York French Institute and PS122, New York City.


"I did enjoy filmmaker John Bush's opener--Zephyr--with its altered-state clarity of color and depth and its breathless, innocent whimsy. Choreography by French-born Nadine Helstroffer--danced by Helstroffer, Patti Bradshaw and Celeste Hastings--featured a trio of sleepy, wind-ruffled blossoms in the green soul of the city."
Eva Yaa Asantewaa

"Everyone guffawed during an over-the-top TV satire called Dance Thy Neighbor by Workum and Skyler Sullivan, and giggled during Zephir, a film by Nadine Helstroffer in which three women in monstrous, pink net gowns cluster in imitation of fruit tree blossoms blowing in the wind."
Deborah Jowitt, Village Voice

"Zephyr, by John Bush, features Nadine Helstroffer, Patti Bradshaw and Celeste Hastings in extravagant tutus and headdresses in a very green, grassy park... In Zephyr her dancers hold their poses against the wind becoming part of the natural, though Felliniesque, environment and their serene faces and slight smiles speak to Helstroffer's interest in meditation and its relationship to movement."
Marilyn Russo, Attitude: The Dancers' Magazine, Vol. 21, No. 4